Fly the World!
Enhance your virtual aviation experience with Fly the World, a free web system designed specifically for this purpose
Something for everyone
Join a thriving virtual community where there is a place for everyone!

'As a member, you can buy your own planes, start your own airline with friends, or work as a freelancer for one of the over 1000 existing airlines.

The options are limitless!
Its Free!
FTW-SIM is proud to be free for all users, thanks to our partnership with a government-recognized charity organization.

Experience the joy of virtual aviation without any cost.
Clients and Software
Simplify your simulation experience with our self-coded software, designed to work with a variety of simulators.

No matter what simulator you use, we have a solution to make it easier to use.
Made by Aiena e.V.
"FTW is brought to you by Aiena e.V., a non-profit charity organization recognized by the german government.

Discover more about our organization and mission at https://aiena.de.
Fly the World!
We offer you a Free Environment connected to your favorite simulator!


Some translations may still be missing!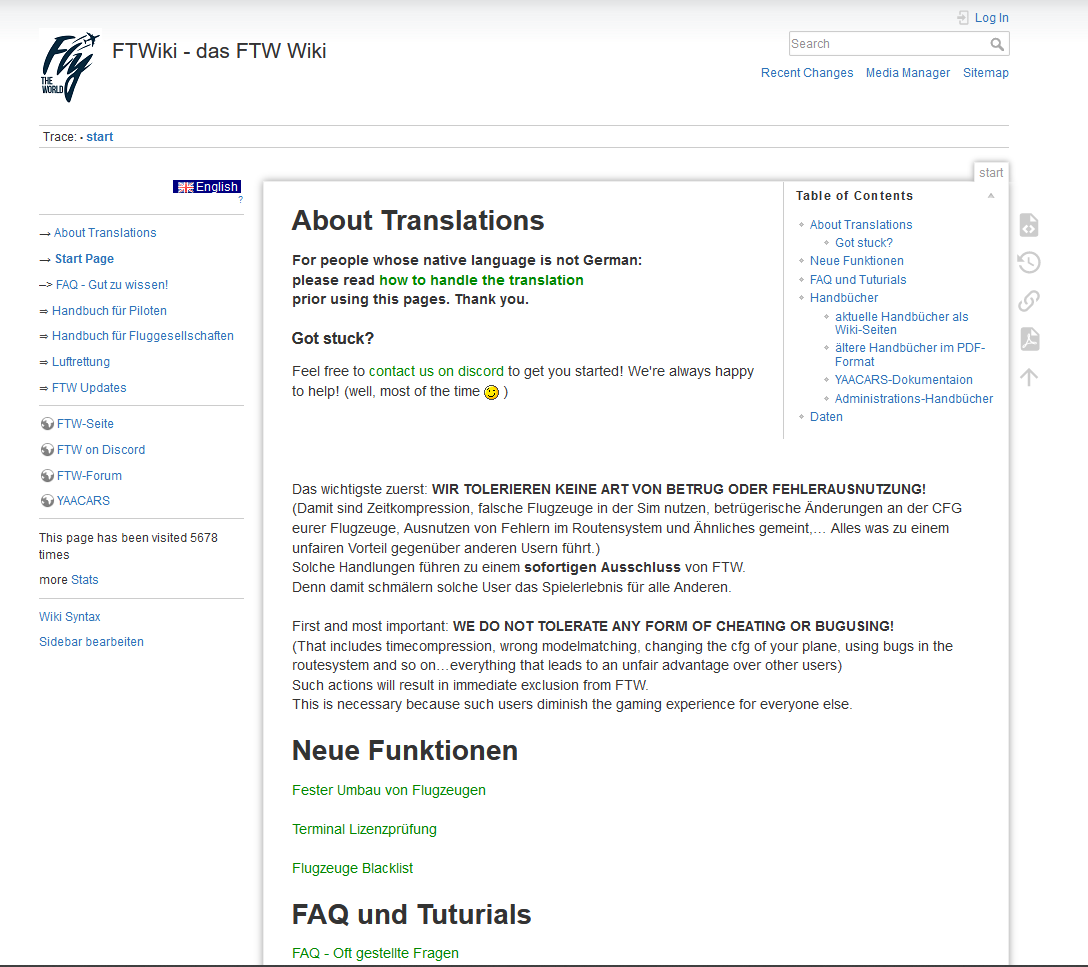 The Manual
Reading the manual is an essential part of playing on FTW-SIM! Without reading it, you will probably go bankrupt, or miss out on some of our great features!
wiki & manuals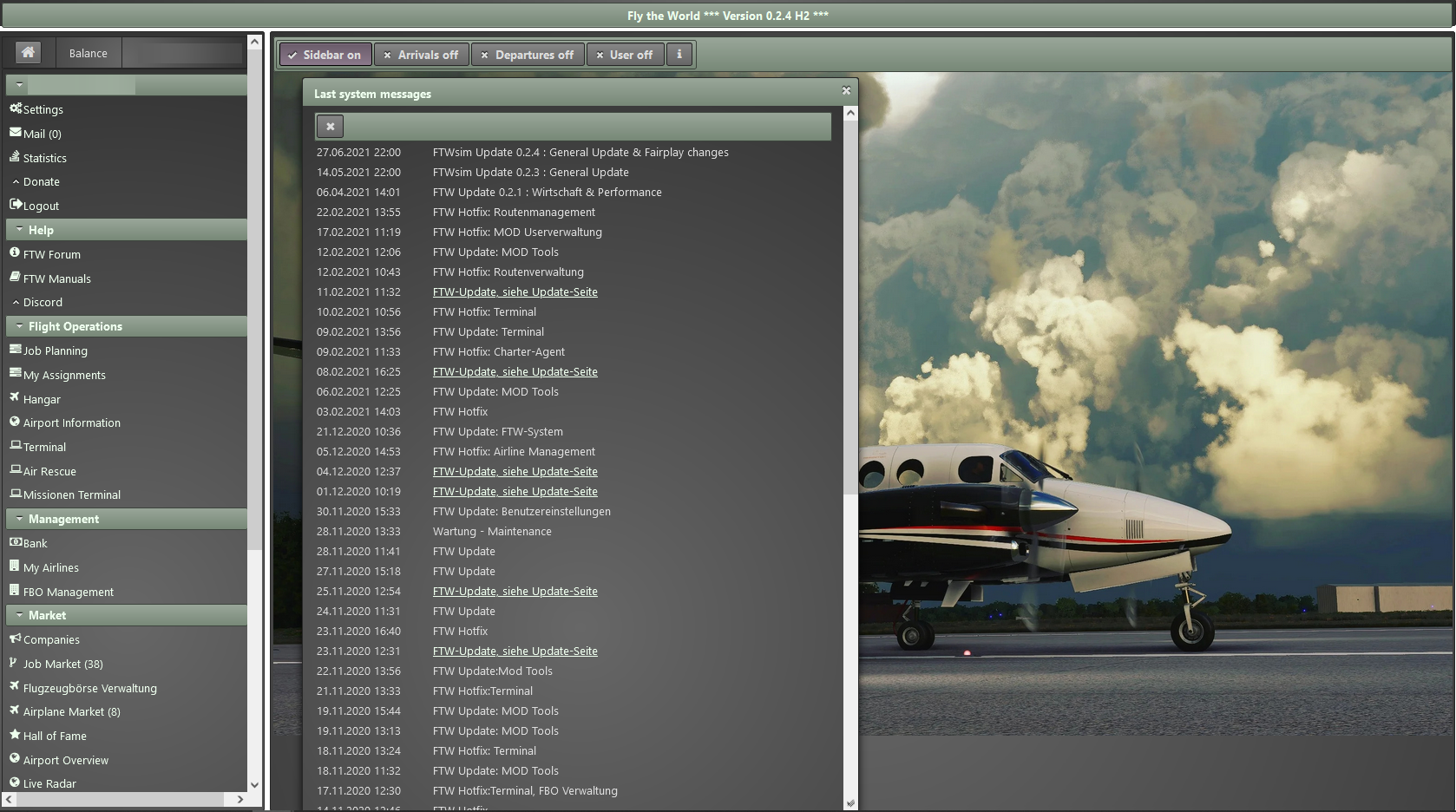 Simulation
You can access our simulation, after you have requested your account, and get validated.
request your account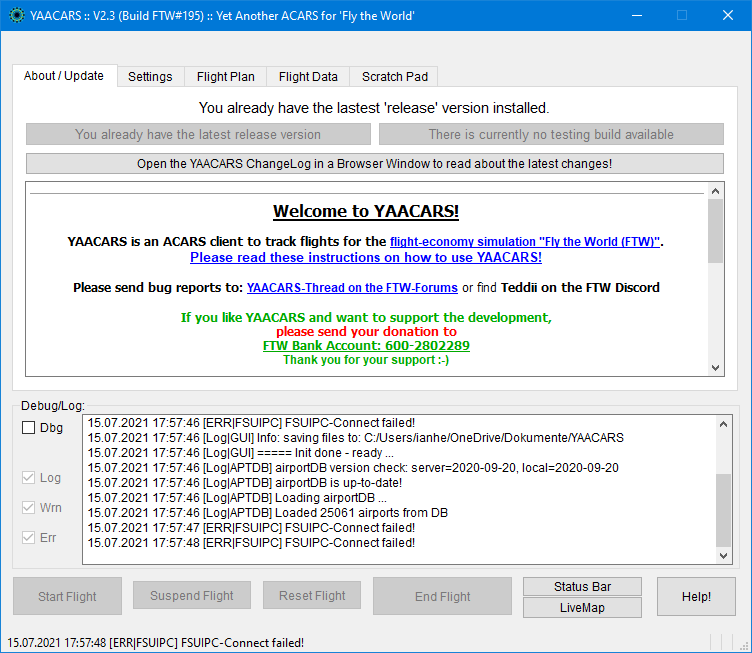 Yaacars
To connect your simulator to our servers, you will have to install and use our own ACARS client – Yaacars.


learn more & download
What to do on FTW ?
FTW-SIM offers an endless array of possibilities for you to explore.

You can discover all that it has to offer by signing up or by interacting with our us on our discord server!

Let us take you on a virtual tour of the world!
Our Partners
FTW is proudly using the following providers and hardware by AMD to run our services!